Great Paint Booths Begin with Nova Verta!
With over thirty years of experience, we've pioneered solutions to create the highest quality paint booths available. Only Nova Verta products package features and benefits like these: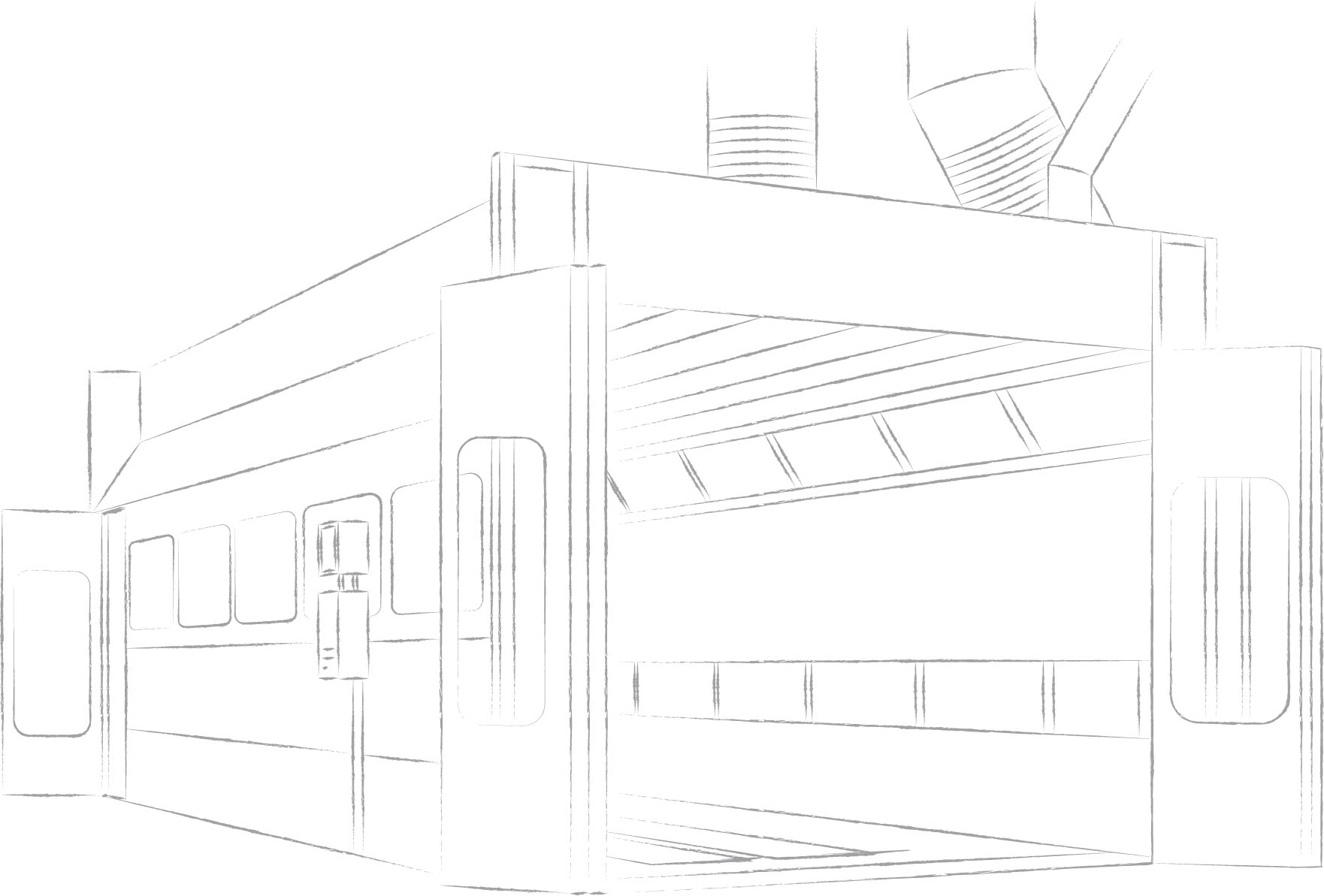 Indirect or Direct-Fired heating with a designed airflow that equals competative designs while using 30-50% less horse power.
Industrial LED Lighting fixtures with 100,000 hour rating standard. Optionally dimmable from touch screen (top banks & bottom banks).
With pre-coated, galvanized, dual panel construction, two inches of insulation, tubular steel super structure center, door hardware, sealing material, and nut and bolt assembly, Nova Verta booths are built to last.
Touch screen operator station offers outstanding technology, variable frequency drives, self-diagnostics, and energy saving controls giving you the power and information you need to maximize production and minimize operating expenses.
With a nationwide network of factory-trained paint booth distributors, Nova Verta USA offers complete assistance in shop planning, commissioning, and collaboration with your paint suppliers – all to create a turnkey solution optimized for your production needs.
Paint Booths
Nova Verta USA offers a wide variety of automotive paint booths, truck paint booths, and industrial paint booth applications. With three distinct operating modes and indirect heating systems, no other manufacturer's system offers the start-to-finish spray paint booth operating efficiencies available from Nova Verta.
LEARN MORE
Waterborne
Improve production, increase efficiencies, and improve your bottom line with the Wind System from Nova Verta. The Wind System improves flash and cure times by evenly increasing turbulent air within the paint booth, providing a breakup barrier around the vehicle or parts being coated. While originally designed to speed up flashing of waterborne coatings the system also works very well with all materials as can also be used in cure cycle.
LEARN MORE
Prep Stations
Like all Nova Verta heated spray booth systems, CTOFs and Limited Finishing Workstations use three distinct operating modes to maximize the energy efficiency of the complete painting process. Our sanding stations create a safe, comfortable workplace by removing airborne particulates. These stations are designed to move the desired amount of air and filter it prior to exhausting. Units can also be designed to re-circulate exhaust-filtered air.
LEARN MORE
How Can We Help?
Contact our development team
and find out.

8207 E Trent Ave
Spokane Valley, WA 99212