Most Economically designed production booth. The Conquer was recently redesigned for economically driven buyers. With the new Industrial LED fixtures with 100,000 hour rating and shadow less illumination allows us to put the fixtures in the upper hip angle only as the measured output of light throughout the booth was equal to or slightly better than our Prestige or Super Prestige models with Upper and lower lighting with T8 Tubes. This allows us to have a lower vertical wall panel design which with no lights makes for faster in lower cost and lower maintenance to the walls being easier to care for.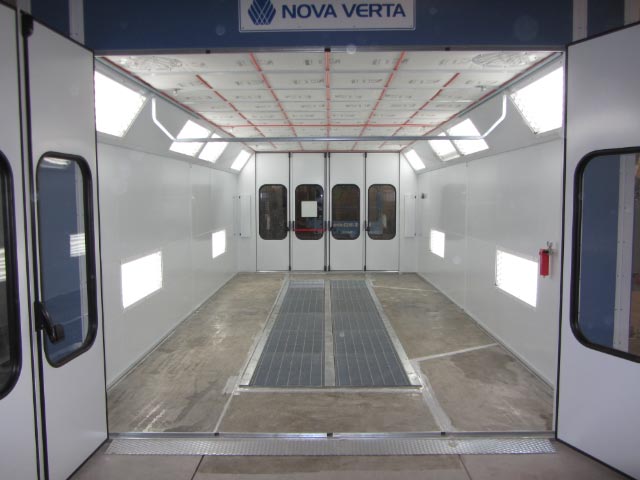 How much can you expect to save over the life of your booth?
Contact our development team and we'll do a custom analysis.